Again a chicken recipe..Ha Ha…My relatives called me chicken freak.This is the first time I try the dish.I got this from my childhood friend Poulami. She is a great cook.The specialty of this dish is Kasmiri Chili. There is no green chili needed for this dish.Those who love sweet and sour types of chicken, this is the best dish for them.This chicken dish is perfect with sweet rice like Polau, Kashmiri Polau or Veg Biriyani..Hope you people like the recipe.
Cook Time
Prep time: 20 min
Cook time: 25 min
Ready in: 45 min
Yields: 4 people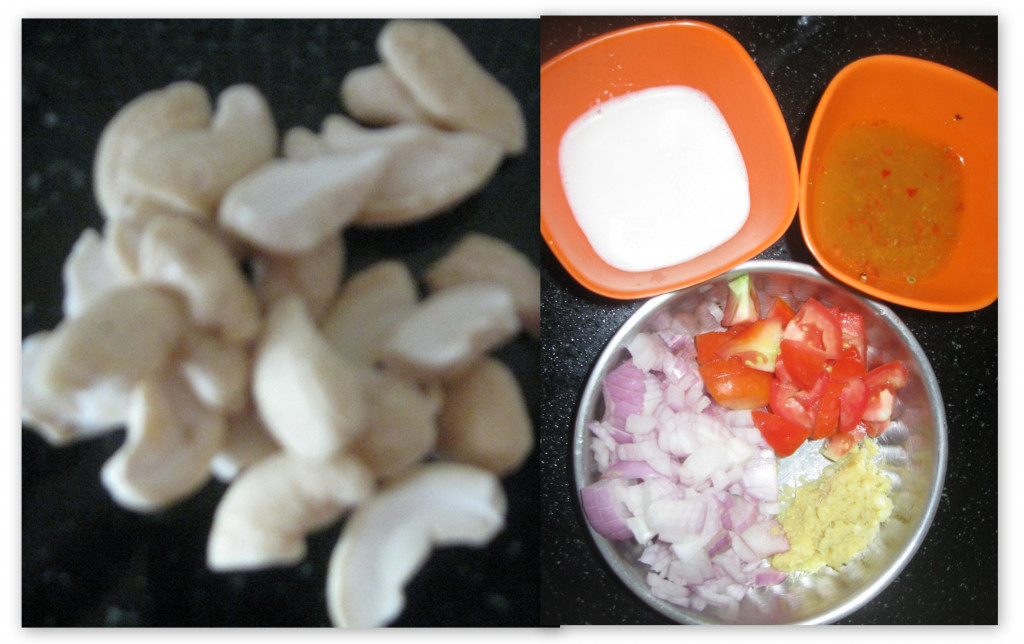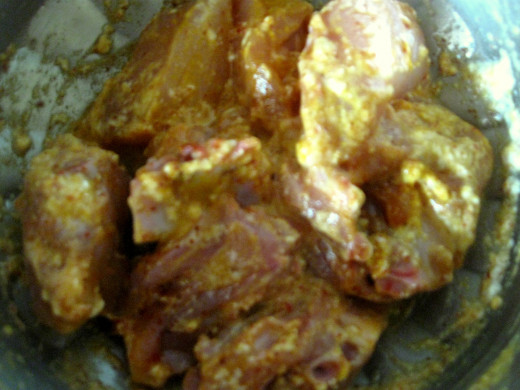 Ingredients
800gm Chicken
1 large Onion, Chopped
1 Tomato, Chopped
6-7 Garlic piece, Paste
Half teaspoon Ginger, Paste
One tea spoon Turmeric powder
One tea spoon Red Chili powder
3-4 Kashmiri Chili
Half tea spoon cumin seed
Half tea spoon Mustard seed
1 tbsp curd
10-12 piece Cashew Nuts, Paste
To taste Salt and Sugar
1 tbsp Garam masala powder
3-4 tbsp Sunflower oil
Instructions
Marinate the chicken with red chili powder, turmeric powder,curd,salt for one to one and half hours.
Make a paste of cumin seed, mustard sees, kashmiri chili and water and keep aside.
Put oil in a pan and add the chopped onion.After the onion gets the golden brown color,add ginger and garlic paste and stir well for 5 mins.
Add tomato and cook it for 2-3 mins.Then add the cumin-mustard-kashmiri chili paste to it.Stir well.Cook till the oil separates.
Add Cashew paste.cook it for 2-3 mins more.
Add the marinated chicken and mix well with all ingredients.Cook it for 5-7 mins.
Add Garam masala powder and sugar as per taste.Place the lid.If needed add some small amount of water.Mix well.
Cook for 6-9 mins.Serve hot with rice.